PENRO MARINDUQUE SPEARHEADS COASTAL CLEAN-UP AND "SCUBASURERO" IN CELEBRATION OF THE MONTH OF THE OCEAN 2018
On May 18, 2018, the DENR-PENRO Marinduque headed by PENR Officer Imelda M. Diaz spearheaded the celebration of the Month of the Ocean through a Coastal Clean- Up across the province and "SCUBAsurero" within the vicinity of the four coastal barangays in the Municipality of Torrijos.
The celebration is in pursuant to Presidential Proclamation No. 57, Series of 1999 the activity was aligned with this year's theme, "Together for our Reefs" or "Sama-sama para sa Bahura", that aims to emphasize the significance of conservation, protection and sustainable management of coastal and marine resources.
This was undertaken in cooperation with the Office of the Congressman Lord Allan Jay Q. Velasco and LGU Torrijos. Likewise, various national government agencies, LGUs, CSOs, Barangay Communities collaborated and participated in the event such as DPWH, DOH, DepED, DSWD, DTI, DA, DILG, TESDA, BFAR, PNP-Maritime, PCG, Marinduque Provincial Police, MSC-Torrijos, MACEC, Alpha Kappa Rho- Torrijos Chapter, Archbishop- Diocese of Boac, LGUs of Gasan, Buenavista and Mogpog, licensed DIVERS of Marinduque and other guest divers led by Mr. Freedom Dellosa. A total of four hundred ninety seven (497) participants with 228 male and 269 female actively participated.
The coastal clean-up was conducted across the coastline areas of the province- Brgy. Poblacion in Gasan, Baywalk, Poblacion Area in Buenavista, Brgy. Capayang in Mogpog and Brgy. Poblacion, Brgy. Marlangga, Brgy. Poctoy and Brgy. Cagpo all in Torrijos. Likewise, SCUBAsurero activity which was initiated by Congressman Lord Allan Jay Q. Velasco together with PENRO Imelda M. Diaz, and participated by licensed divers was done to collect trash and garbage from the bottom of the sea.
Together, various Government Agencies, CSOs, Academe and community members took their initial steps to protect and maintain the beauty and value of the coral reefs.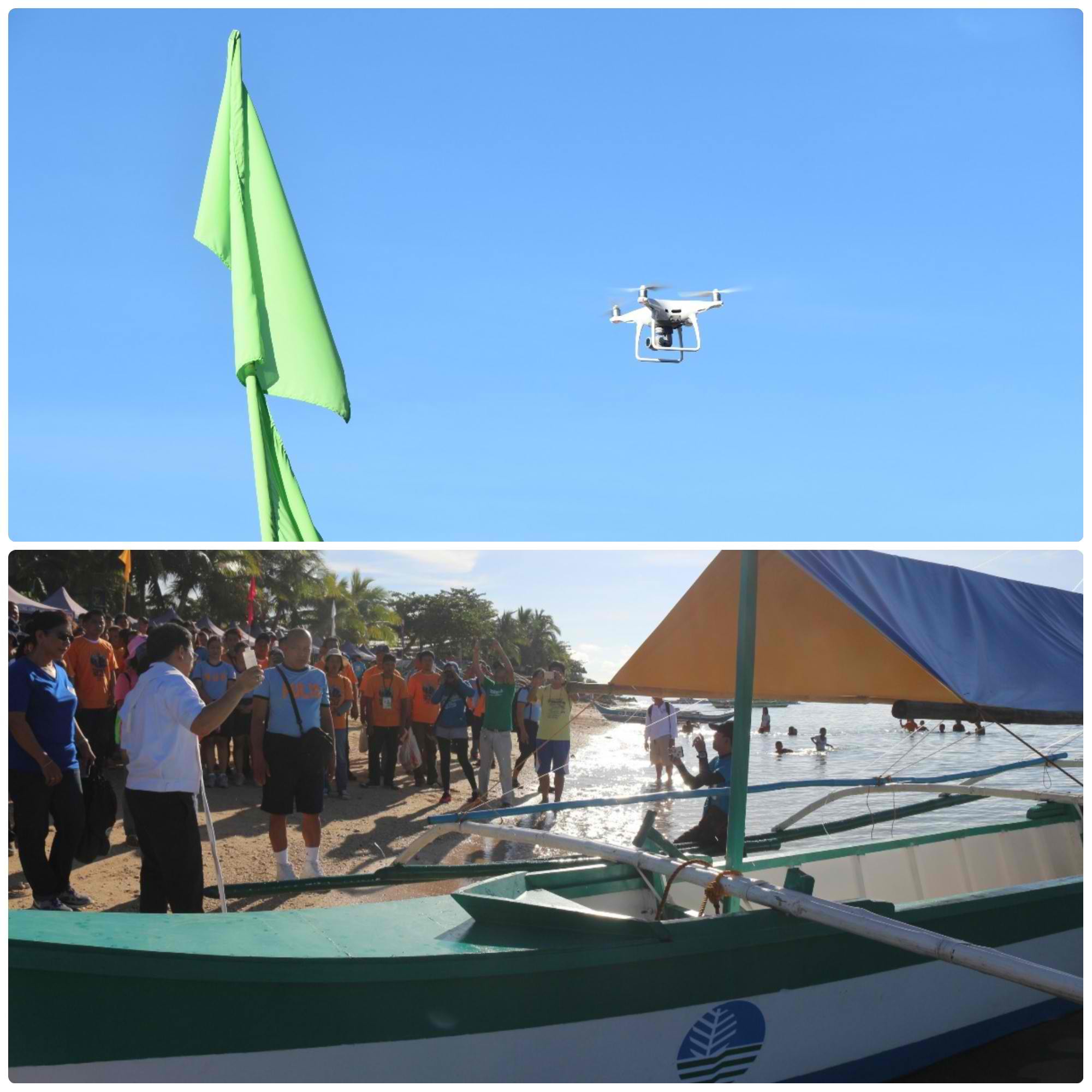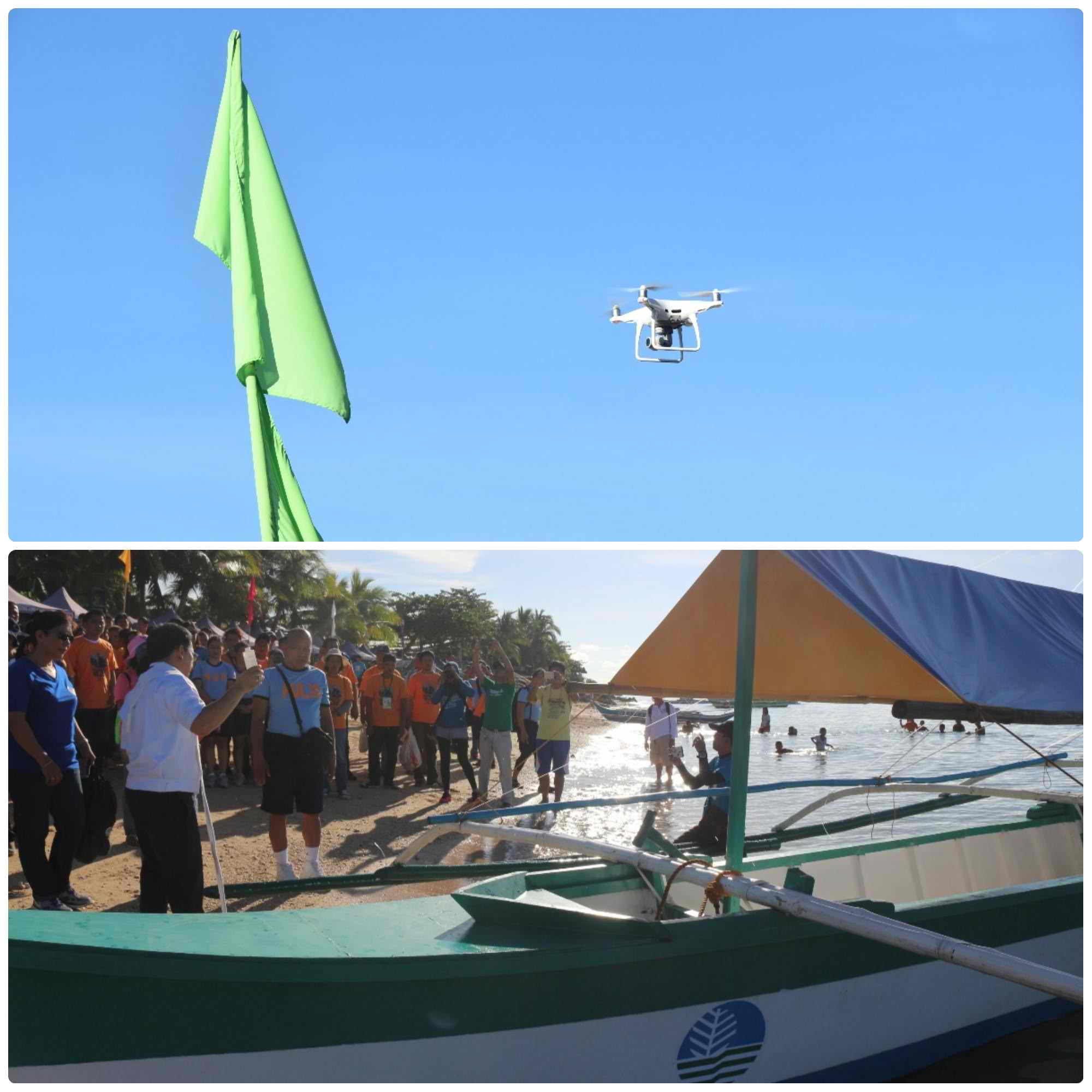 Simultaneous with the clean-up activities is the blessing of the DENR-PENRO Marinduque patrol boat named "M/V Teryo" and the drone named "Agila", both meant to be used for the ENR Law Enforcement activities of PENRO Marinduque area of jurisdiction.
After the clean-up, a short program was facilitated to enlighten the participants about the coastal and marine resources. Technical staff from the DENR- BMB, Patrie Cianne S. Gelvezon and Grick S. Cordero and the invited resource person, Mr. Robert S. Jara shared information and insight on the significance of and benefits from the coastal and marine resources.
Lastly, according to Congressman Velasco, a realization came to him after the dive and gathering trash lying at the bottom of the sea which lead to his proposal of a regular coastal clean-up and scubasurero every three months all throughout the province in order to protect and conserve the coastal and marine resources.